• Class II luminaire
• One-piece body in die-cast aluminum
• Sealed LOLITA silk-screened bowl :
– in flat glass IK08, as standard
– in polycarbonate IK10, on request
• Aluminum strips between the PCBs to reduce glare
• RAL / Akzo Nobel thermo-lacquering to choose from, seaside option on request
• OPTICAL BLOCK :
– Lifetime L90B10 100000h
– Luminous efficacy up to 135 lm/W
– LED source flux from 1000 to 18000 lm
– PMMA optical lenses
– Aluminum PCB (up to 4 PCBs)
– Optics: Road (R), Semi urban (SU), Urban (U), Square (P), Bike path (PCY), Pedestrian crossing, Architectural.
– Color temperatures: 3000K, 2700K, 2200K, 1800K (4000K, on request) – Optional coexistence of 2 color temperatures*.
– Cable gland
– Pre-wired HO7 RN-F flexible (Length according to equipment)
– ULOR < 1%, ULR < 4% (in situ), CIE flux 3 code > 95%.
• DETACHED EQUIPMENT at the foot of the mast :
– IP66 sealing
– Optional antenna socket (Zhaga, Nema)
– Driver Light prog, Driver Full prog (with DALI output on request), Driver D4I and plug, optional
* Additional driver for temperature mixing option
• ELECTRICAL PROTECTION :
– 10kV surge protector on request
– Varistor on request
• All our components are ENEC certified
• STANDARDS :
– – Side cap D60 overlapping or penetrating

– Somital fixation for top 60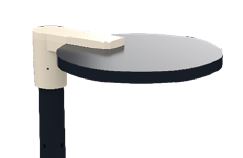 -Applique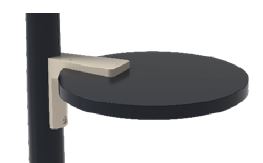 • Other:
-Techno lyre
-Techno Ball joint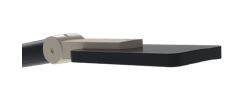 -Caténaire Staar ou compact

The Chrysalis selection of AXALTA shades.
Order your free color samples by clicking on the desired shade.
To choose your shade, follow these steps:

 – Click on the desired shade, then select your country.
– Return to this page
– Select the color you like and add it to your shopping cart.

Eligible for energy-saving certificate
ENEC-certified components
RoHS
DEEE PRO member
CE 1166
ISO 9001
ISO 14001
Meets the requirements of the Decree of December 27, 2018 on the prevention, reduction and limitation of light pollution.